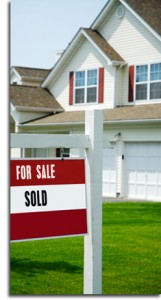 There are many sub-specialties in real estate. I want to highlight some folks who do a nice job in some of these areas.
Well & Septic Testing
There are only a few sanitarians who deal with well and septic testing. Brian Sheehan of WS Inspectional in Buffalo Grove , 847-721-8615, does a nice job on well and septic inspections and doesn't make a mountain out of a Wisconsin Mound… if you know what I mean.
Radon
Eliot and Associates 630-325-8005 does radon testing and remediation. I like their website: http://www.radonillinois.com/ They've done 10,000 radon mitigation systems (literally), so I often refer clients to them.
Structural Engineer
When you hear the words "structural engineer," used in the context of a pending real estate transaction, it does not bode well for its future.  You can usually bet the deal is going down in flames. Recently, two separate clients hired Stuart Jacobsen & Associates of Northbrook 847 480-8899, http://www.skja-engrs.com/ to prepare structural engineering reports for homes during pending deals. The company charges reasonably and both transactions closed, which was a minor miracle.
Mold
Curt Mankoff of Mold Inspection Specialists in Lincolnshire, 847-774-6653, http://www.moldinspectionspecialists.com/index.html is an industrial hygienist and has done thousands of mold inspections.  He does the mold inspection (usually after the home inspector finds mold), not the mold removal/ remediation, which  is done by yet another party.
Related posts: