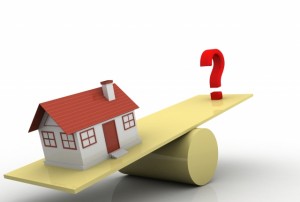 Image: jscreationzs / FreeDigitalPhotos.net
An urban myth spread through my son's school that gangs were putting baby seats on the roadside with blankets over the car seats and when an unsuspecting soccer mom stopped by to help out, the gang supposedly would rob the mom. This turned out to be totally untrue, of course.
An urban myth in real estate circles is that Wells Fargo is easy to work with on short sales. This is not true either.
Wells is not 100% horrible to deal with on short sales, but it's not easy either. I am not saying that they are any worse than other lenders in short sales, just that they are not as smooth as everyone says.
Last week, I closed a short sale with Wells and here's is how it went:
Short sale Property: Condo in Cary IL bought in 2007 and close to foreclosure (seller several months behind on payments).
Negotiator. The negotiator was appointed pretty quickly, within a few weeks. The negotiator communicated by email only. There were no phone calls. Matt Hernacki of Misterhomes Real Estate in Palatine, IL submitted the short sale package and he dealt with the negotiator, which was all done by email. Matt does a good job of  patiently, but persistently, dealing with short sale lenders. That's an important first step in getting a short sale approved.
General word of caution: If you get up in the grill of a short sale negotiator and demand to speak to his supervisor, lecture him and impress him with your encyclopedic short sale knowledge, you are a dead man my friend. Your file is going nowhere.
BPO Haggling: Wells immediately insisted that the purchase price of $126,000 was too low. So right away, Wells asked to increase the price by $11,000! The broker price opinion (BPO) done by the lender was about 90 days old and was clearly wrong.
We thought the buyer would run for the hills when asked to increase the price by that much. The seller had no funds to contribute. But the buyer quickly agreed to increase the price by $4000.00 to $130,000.00. This was the first sign that we had a good buyer on our hands.
The lender accepted the $4000.00 purchase price increase, but kept whining that it was below guidelines. I find that very few buyers will increase the price by more than $2000.00.
Short sale Buyers are fickle: Many short sales buyers cancel the contract within 45 days of signing it. In this case, the buyer was obviously committed to buying this condo, which made things much easier. This buyer got fully, unconditionally  approved right away, which was awesome.
Most buyers of short sales don't even start their loan application until the short sale is approved. This creates a Catch 22, because short sale approvals are valid for anywhere from two weeks to 30 days. The short sale approval often expires before the buyer gets his loan approval and the short sale has to be extended several times. This means all of the figures like tax credits and condo dues will have to be redone and resubmitted and the file will linger forever.
Number of Closing Extensions and Riders: There were five riders signed: One rider to change the purchase price and 4 closing extension date riders. Wells Fargo is absolutely obsessed with closing date extension riders. Most short sales just dink along and you close whenever the short sale and buyer's loan are approved. Every time we got close to or passed the "closing date" we had to sign another closing date extension rider and send it to Wells.
Promissory note or seller contribution: Lender did not ask for either.
Time to closing: 3 months
Bizarre Final HUD approval takes days: Wells Fargo approves the short sale and issues a short sale approval letter that has all of the allowed closing costs and the "net" figure that it expects to receive. Be careful, though, that because Wells requires final approval of the HUD-1 in addition to the short sale approval. The final closing figures have to be submitted to them 48 hours prior to closing for a separate approval of the HUD-1. We submitted the figures mid-day on Thursday. The closing was Friday. The HUD was not approved until 5 pm on Monday. So it took 4 days for HUD approval. That's insane especially since all of the figures were the same as the short sale approval letter. The crabby HUD-approver wanted the seller's forwarding address changed and a couple other micro-managed things changed. Hud-approvers don't accept calls; they only email. She kept sending back emails saying this:

What you need, ultimately, is a PDF stamp on the HUD saying it's approved, like this:

This whole HUD approval step is absolutely unnecessary. It  takes so long that it could threaten the closing because the buyer's lender usually wants to disburse the loan by no later than the day after closing.
Be prepared for this last stage and stay on top of your Hud-approver.  And beware of the myth that Wells is easy on short sales.
Related posts: