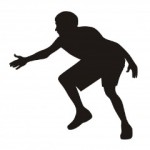 I laughed  when I read about the woman who was able to stretch out her foreclosure for 25 years and continued to live in her home the whole time making no payments. She appealed the case seven times and the bank's foreclosure attorney is terrified of her. She's the Alonzo Mourning of foreclosure defense.
She deserves the litigant of the year award (not intended as a compliment), but she's also  learned to be a more-than-competent foreclosure defense attorney.  Many attorneys have jumped into the new sub-specialty called foreclosure defense. Very few homeowners in foreclosure hire attorneys to defend them. Most cases, probably more than 90%, proceed unopposed.  Basically, a foreclosure defense attorney will file an "appearance," that costs about $200.00, on your behalf and will act as your attorney against the bank. At a minimum, the attorney should file an answer and affirmative defenses for you.
There are a number of defenses that can be raised, the most common of which is "show me the note."  Many lenders are not the actual owners of the foreclosed mortgage because an assignment of mortgage was not filed correctly by the bank. I have seen quite a few foreclosures dismissed because the wrong mortgage company filed the foreclosure suit.
Does everyone in foreclosure need an attorney? No, most don't.
If you want to delay the process (which already takes over one year as it is) then it is wise to hire a foreclosure defense attorney. I spoke with a Chicago condo owner recently who hired a foreclosure defense attorney. She did this because she did not understand the process. However, the attorney was charging her almost $1000.00 per month, even if no work was done. That's a pretty heavy, monthly price tag. Reviewing the case online, I saw that the attorney had filed an appearance, but done nothing else. And the poor client was left in the dark and didn't know what was going on.
Most times you will not need a foreclosure defense attorney. If you do, expect to pay $250-$350/hour. The attorney should be able to explain how a 1099 works after a foreclosure, if a bankruptcy will help you, how the foreclosure process works and many other issues.
Related posts: