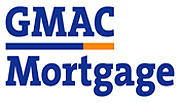 I just closed a short sale with GMAC Mortgage and it only took 3 months to close from the date of the contract. In the normally slow moving short sale world, that's blindingly fast. So GMAC is my short sale best friend forever. Closing one of these makes up for the many death march short sales I've endured with the likes of Citibank and B of A.
My clients bought their home in Pingree Grove in 2006 and paid $250,000. They listed it for a short sale and got an offer for $150,000.00. GMAC short sales are initiated on the online Equator system and they quickly ordered the broker price opinion (BPO) and asked the buyer to raise the price by $5k. The buyer agreed to this and the short sale was approved in about 45 days. GMAC did not ask for a seller "contribution" despite the fact that the married couple selling were both employed and had good incomes. GMAC shorties also include a waiver of deficiency, so the seller is released from liability on the note (which is one of the main reasons to do a short sale in the first place).
When the buyer applied for his new loan, the property appraised $4,000 under the agreed short sale price after the increase. GMAC agreed to reduce the price back down to the appraised price, which was a minor miracle. Appraisal problems are everywhere now and a week does not pass without a property under-appraising, but that's a post for another day.
GMAC also agreed to extend the initial short sale approval while the buyer finished his loan approval. For some reason, when lenders approve a short sale they put a very short wick on the time for closing, often less than 30 days. In this market, it takes a buyer a minimum of 30 days to obtain financing, so a short sale extension is often needed. Extending short sale approvals can be a mess. I am working on another short sale and the lender did a new BPO when asked to extend the short sale approval and increased the price $10,000 in mid-stream. That was not fun.
GMAC has a simple, final approval process for closing. The final HUD-1 closing statement is uploaded 48 hours before closing and, in this case, it was approved in about 1 hour. The final approval is fast and easy and not the extended nightmare of say, a Wells Fargo short sale.
So if you have an underwater home with a GMAC mortgage, you might consider a short sale. My unscientific guess is that you have an 85% or better chance of closing your short sale quickly and with a full release.
Related posts: