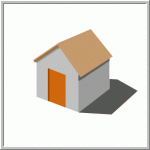 By Owner Sales
In a By Owner sale, there is no realtor to fill in the contract, check the value of the property and accomplish the other details needed to close. In a for sale by owner transaction, we suggest that the seller do the following:
1.Obtain a Market Analysis from a Realtor. This will help the Seller set the value of the house. Also if you don't sell by owner you can have the realtor list the property for you. If you really don't want to obtain a market analysis you can check on  zillow.
Make up a Feature Sheet, Advertise and Have Open House. You will get all the neighbors dropping by to scope out your decorating, but they might tell a friend about your house.
Make a Verbal Agreement on Price. Once you have someone who wants to buy, I suggest making a verbal agreement on the price and closing date. Of course, you will need to talk about whether the offer will be contingent on their sale of their existing home and what personal property is included. A verbal agreement is not an enforceable contract. Real estate contracts must be in writing. I do not suggest using a blank contract, because the Buyer will almost never sign it. (See below for more on contracts.)
Get the Buyer's Attorney's Name and Phone. Call my office with the price, property address and Buyer's attorneys name and I will coordinate putting together the contract. Usually the Buyer's attorney prepares it and faxes to the Seller's attorney. The Buyer then signs it and brings it over to the Seller's house. I do not suggest that you fill out a real estate contract yourself or use a form contract without knowing what you are doing.
Be Careful of Contingent Offers. If you accept a contract that is contingent on the sale of the Buyers home you can leave your home on the market (leave the sign up) and accept other offers. In my experience, most Sellers quit marketing the home once an offer is signed. If the Buyers house does not sell, you are stuck. Also if you decide to list the property with a realtor, most will not accept it with the contingent contract in effect.
Require Pre-Approval. In By Owner sale contracts, we request a pre-approval letter from the Buyers lender. This does not absolutely assure that they qualify but it's better than nothing and it at least forces the Buyers to talk with a mortgage lender.
There is no need to collect earnest money when you verbally agree on the purchase price. Earnest money is usually $5,000.00-$7,000.00 dollars and is deposited by the seller's attorney after the contract is signed.
Too many clients want to jot down a few notes on a piece of paper and have the parties sign it. Resist the temptation to do this. If it has the price, closing date and address it can be a binding contract.
In both realtor-assisted sales and by owner sales, the seller must fill out the Residential Real Property Disclosure Report, Lead Paint Disclosure, Radon and Mold Dislclosure forms.
Fees for Real Estate By Owner Closings. I charge a flat fee of $500.00 for By-Owner closings.