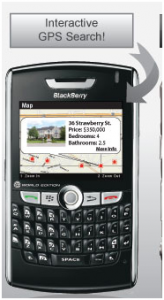 The internet is changing (for the better) the way people shop for and view real estate.
There is an new Iphone app that allows you to search listings from your Iphone. The nice thing about this app is that the GPS in the phone senses were you are located and will automatically map listings near you. Or you can search specific addresses. Then it shows you detailed listing with plenty of pics.
I have been playing around with it and it works very well.